CampHERO curriculum was designed by professionals in the protective services with guidance by Girl Scouts, the experts in leadership experiences for girls. The program is safe, hands-on and age appropriate.
Girls need to know that they are smart enough, strong enough and brave enough to pursue a paid or volunteer career as a police officer, fire fighter, EMT/paramedic or dispatcher. Nationwide, according to the US Bureau of Labor Statistics (2021) 35.8% of EMTs, 15.3% of police and only 5.1% of fire professionals are women, leaving girls with few role-models to inspire and guide.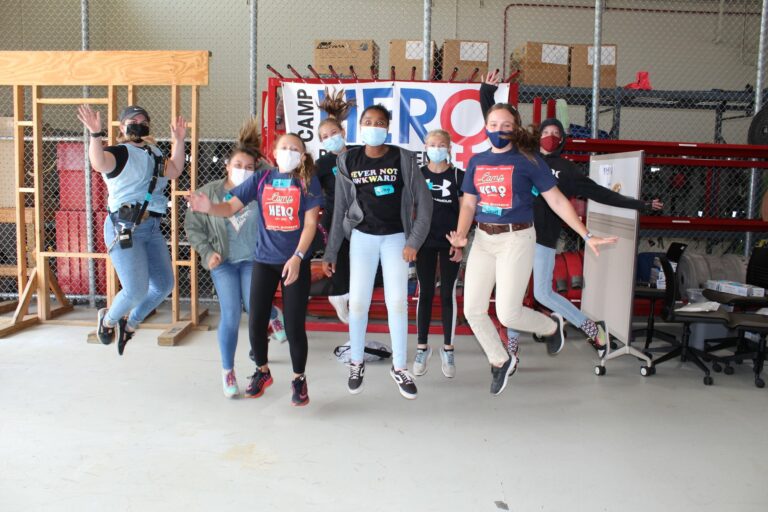 CampHERO is an effort to bridge that gap by helping girls to:  discover their abilities and interests, connect with a network of mentors and be inspired to take action in making the world a better place through public service.